Wait. What?
Guess who ate vegan all last week? THIS GIRL. Well, not the entire week. Just Monday through Thursday, but still. That's a big deal for a little carnivore like me. I watched
Forks Over Knives
and really wanted to make a few changes, including eating more whole, plant based foods. Charlie made it to Wednesday afternoon until he sent me a text message, telling me that he would be eating "an entire cow" for dinner. Baby steps. Baby steps.
It's been really chilly in Chitown lately, so here is a compilation of delicious, vegan friendly soups that are sure to satisfy. They are also sure to shove a few more veggies into that husband of yours.
Pad Thai Soup
by Domestic Fits:
Four ingredient,
Roasted Tomato Soup
by Veg Recipes of India:
Quinoa Corn Chowder
by Weekly Vegan Menu:
Thai Vegetable Soup
by Girl Cooks World:
White Bean Kale Soup
by The Curvy Carrot: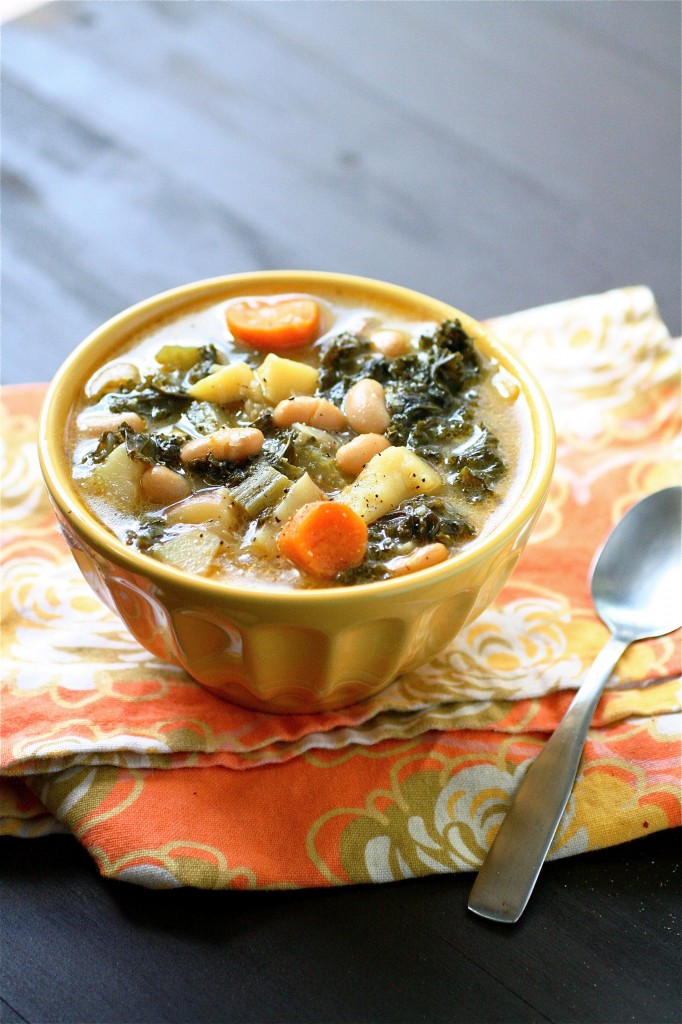 Drooling yet? I can't wait to make some of these. Stay hungry!